Yea, I stole my title from a great podcaster,
Meghan from Stitch-It
, she has a fantastic podcast and you should check it out. She is also the inspiration/instigator for my container garden and my Artisan bread obsession.
I went to my first fiber event yesterday the 5th of June. I went with a knitter friend and we had a blast. I bought yarn for a shawl project and some fiber and a spindle from a horrible enabler,
Highland Handmades
. They offered me a slight deal to encourage me to try the spinning thing. We'll see about that. It is hard and I'm trying to get my legs(or hands) under me and I figure out the process. Here is what I saw!!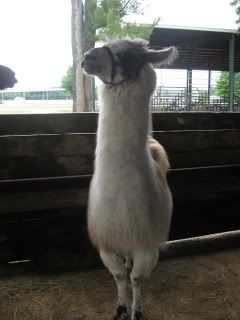 He is a pretty pretty beast!!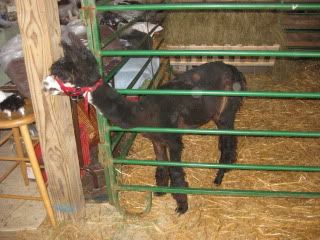 Very cute!
Yarn for my Mystery KAL - Lizbeth Shawl by
She-Knits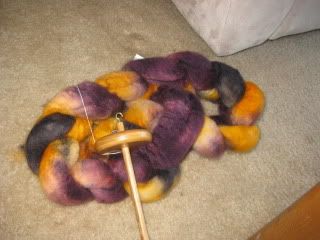 My fiber, 100%BFL(in Vikings colors) and my Cherry Spindle
from
Highland Handmades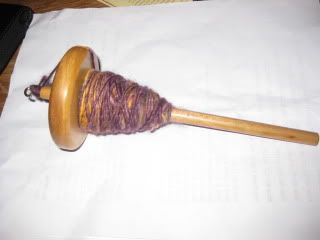 My first attempts at spinning encouraged by Tina and other trouble makers